Lena's Fruit & Vegetable Carving
Fruit is our art, and art is our passion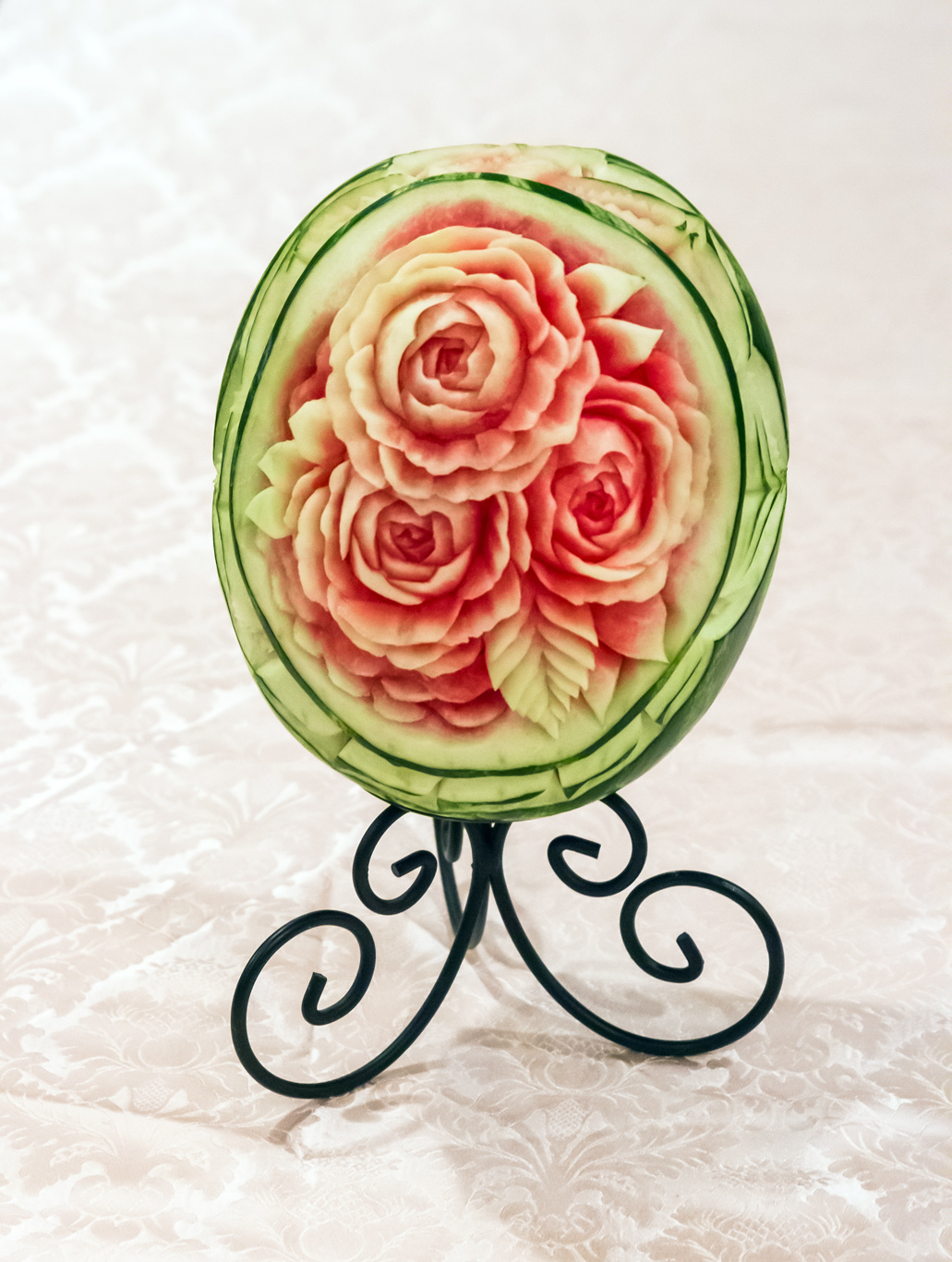 Exclusive design
Melon Carving
Unveiling the Artistry of Melon Carvings - Immerse yourself in a world of awe-inspiring melon carvings that showcase the fusion of culinary craftsmanship and artistic brilliance. Explore our meticulously curated gallery and witness the mastery behind these edible works of art.
See gallery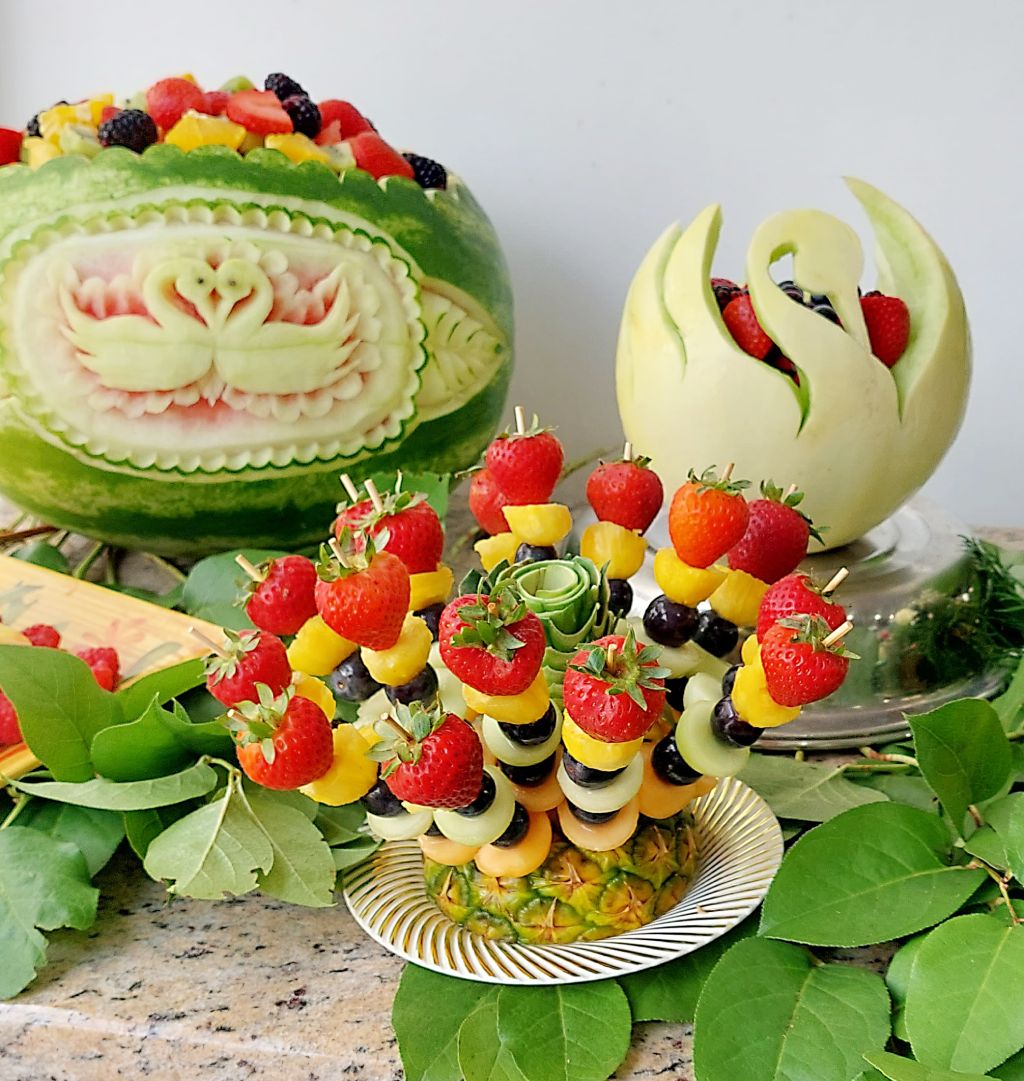 For every occasion
Fancy Platters and Presentations
Indulge in Culinary Elegance - Experience the epitome of culinary excellence as you explore our gallery of exquisite fancy platters and impeccable presentations. Each creation is a harmonious blend of gastronomic artistry and refined aesthetics, sure to leave a lasting impression on the most discerning palates.
See gallery
private event
Flower Carving
Discover the Splendor of Edible Floral Masterpieces - Immerse yourself in a captivating collection of intricately carved floral designs that epitomize the artistry of Lena's Fruit & Vegetable Carving. Explore our gallery to witness the meticulous craftsmanship and attention to detail that bring these edible blooms to life, adding a touch of enchantment to any event.
See gallery
The best fresh fruit carvings and veggie creations in New York and New Jersey! Lena's exquisite fruit and vegetable carvings are custom designed, tastefully and beautifully created to complement your theme and occasion. Call Lena's Fruit and Vegetable Carving today at
(973) 393-2244
to see how we can make your special celebration even more memorable.
We serve New York, New Jersey, Bronx, Brooklyn, Queens, Long Island and neighboring communities!
For every occasion
Our fresh fruit and vegetable carvings, beautifully carved and perfectly presented, will astonish and delight your guests, whether you're planning a Wedding, Graduation, Corporate Event, Opening Night Gala, Bat Mitzvah or Bar Mitzvah, Silver Anniversary, Birthday or any other special occasion. Call us today for ideas, information and prices that will delight you too!
Browse our services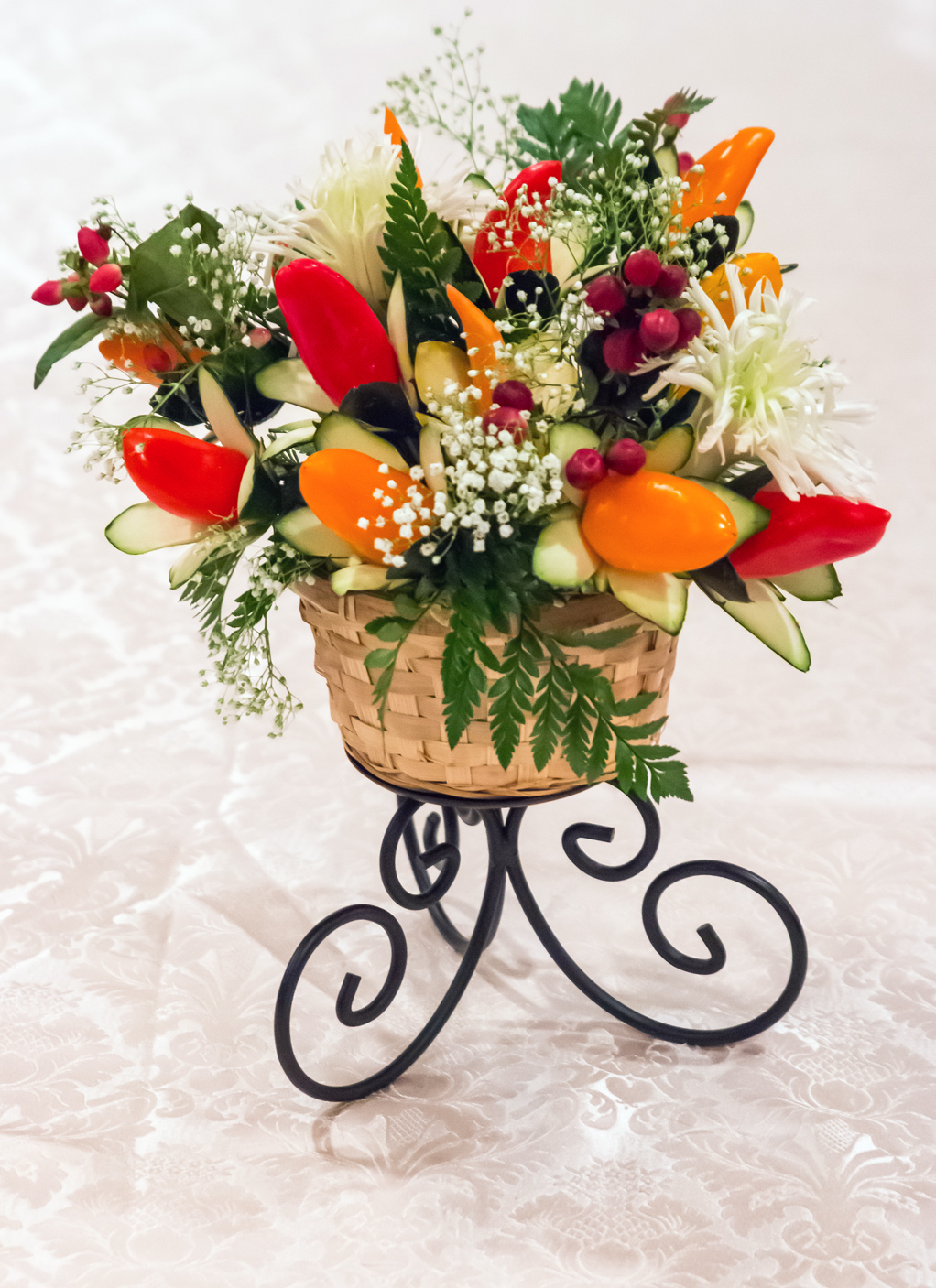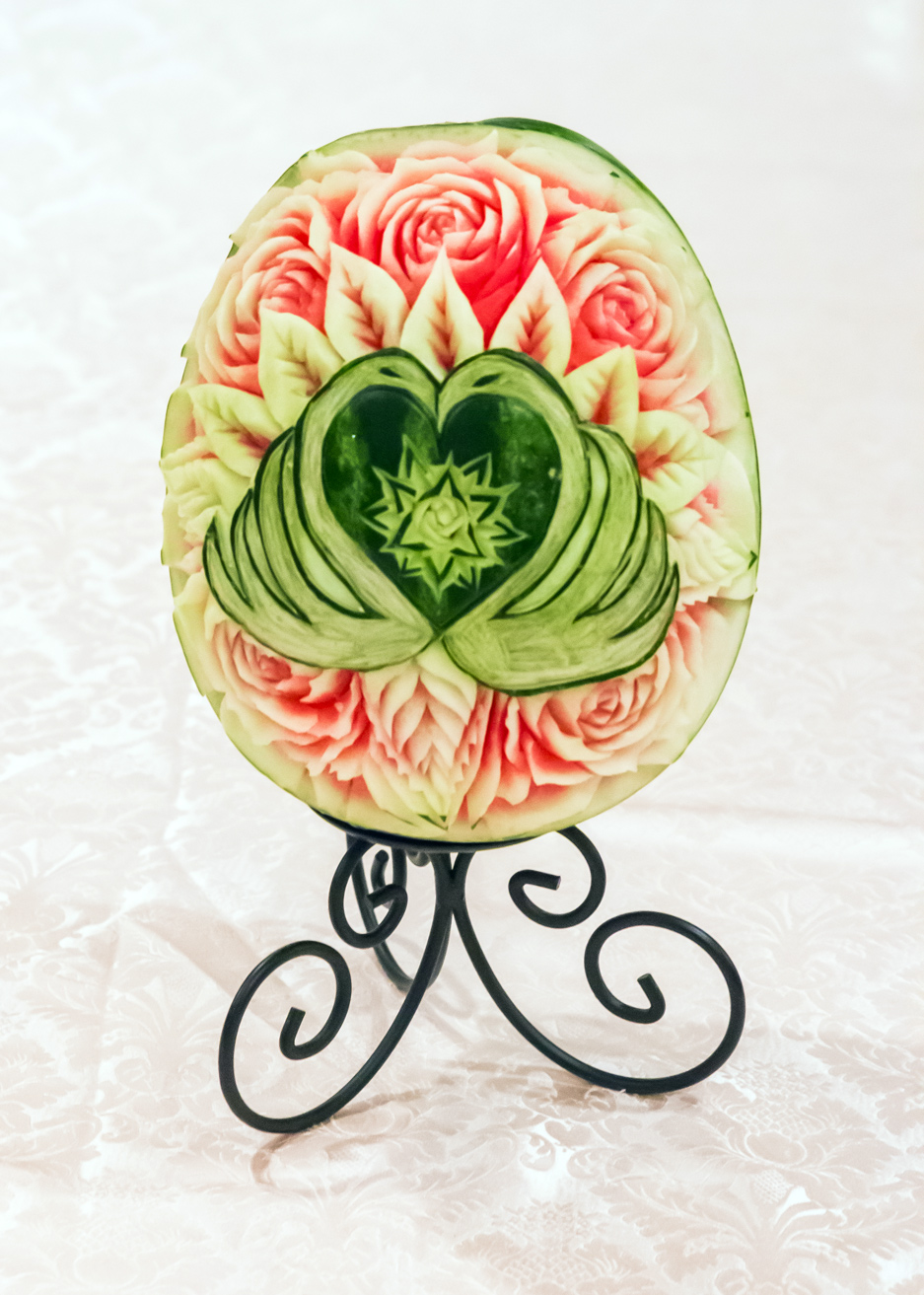 Fruit is Our Art,
and Art is Our Passion
Serving New York and New Jersey, Bronx, Brooklyn, Queens, Long Island and neighboring communities. We specialize in fresh edible fruit and veggie arrangements for all occasions: birthdays, baby showers, anniversaries, congratulations, engagements, bridal showers, business events and client gifts.

Call on us for fruit arrangements, fruit platters, cheese and crackers, artistic flower and fruits, fresh fruit platters, meat and cheese platters, sandwich platters, fruit carvings, vegetable carvings, fruit and veggie art trays, veggie flower carvings, flowers, watermelon carvings, watermelon logo carvings, melon flower carvings, carved watermelons, art fruit, veggie art, fresh fruit and vegetable decorations, and catering trays.
What our customers are saying
Susan
I found Yelena through my friend and she made a beautiful arrangement for our holiday party. I was mesmerized by her creation. Her work is authentic and she listened to my every word. I was blown away and so were all my guests.
Trump Team
Yelena your work is always beautiful and captivates the attention of our dear patrons. We here at the Trump Country Club appreciate working with you for these past several years. Looking forward to watching your work and talent grow. Thank you for everything.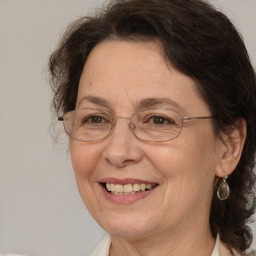 Marie
I met Yelena at the Bridal Show in New Jersey she was a vendor representing her work. Her fruit arrangements immediately grabbed my attention. I was there with my daughter for her upcoming wedding that we were planning. When I spoke to Yelena she was very kind and willing to help. We decided to utilize Yelena's expertise and she created a beautiful wedding arrangement that will always be memorable to us.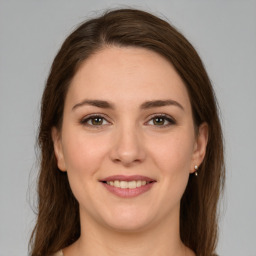 Liz and Sonja
Thank you so much for the wonderful and amazing job you did on the watermelon carriage. You are so talented and gifted. My daughter and I appreciate all your love and pride you put into your hard work.